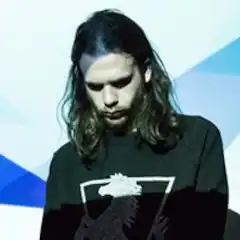 A lovely peaceful little home with the most beautiful view. The walk to the beach is as short as you can imagine and it really is a beautiful stretch of coast. We felt no desire to go anywhere else on the island during our 4 nights at Zeta's place. Plenty of restaurant options within walking distance, as well as a cute Mini-Market.
We had some perfect mornings looking out at the sea from the terrace, watching the funny lizards run up and down the stone wall out front.
Zeta was a fantastic host. She was incredibly welcoming and helpful and the place was completely spotless. It's clear that her and her family take pride in this wonderful set of 4 apartments they've created.
June 2022
Alex
Our stay was perfect. The villa was very clean and steps away from the beautiful beach. There are a few restaurants and one market within walking distance. Zeta was extremely helpful and kind every step of the way!
June 2022
Katie
We were two friends who did remote working from one of Zeta's apartments. The location was ideal for us as it was super quite, the internet connection was super fast and stable and yet it was within 40 seconds walking to the beach, one of the best in the island. Zeta was a fantastic host, always checking in with us if we needed anything during our stay, she helped as well with extra tips and tried to find us accommodation for other friends joining the island. Everything was so good that we wanted to extend our stay but as this is a gem it was fully booked! We know already that we will be back next year! Thank you so much Zeta for the amazing hospitality!
August 2021
Eliza
Nous avons passé un merveilleux séjour dans ce sublime appartement! Tout était parfait! Zeta a preparé les lieux avec soin et nous a reçu avec beaucoup de bienveillance! La vue est magnifique et le lieux est idéal, calme et proche de magnifiques plages et villages où trouver son bonheur! Nous n'avons rien à redire, cet endroit est un petit havre de paix! Merci beaucoup à Zeta, extrêmement disponible pour répondre à toute question et tout besoin en tout temps. Nous recommandons avec grand plaisir cet airbnb!!
August 2021
Timea
A real pleasure to stay at Zeta's place.
She is super friendly and very helpful!
The place is super clean and well located.
I would recommend for sure 🙂
July 2021
Gautier
Zeta was the best host ever! Very good communication in advance and during the stay, it was very important to her that we have a good time. The flat was very clean and had everything we need for a one-week stay. We enjoyed nearby taverns and the beaches. Recommend renting a car to see everything the island has to offer. 5/5
June 2022
Really good apartment and amazing host! Direct access to one of the best beaches in Paros! Clean and quiet! Highly recommended!
August 19
Faidon
The house was located 50 meters from goden beach,one of the most beautiful beaches in Paros. Everything inside the room was new and the biggest plus was the private balcony with an amazing sea view. A lot of privacy and quite since noone else was in the building during our stay. Zeta even though she wasn't near, she was always in contact when needed and gave us many usefull tips. We would visit again for sure!
August 2019
Nadia
Our stay at Zeta's place was perfect. Zeta and her mother are the most welcoming people, they treated us like family and always checked up on us and our needs. Communication was easy and the location perfect for a relaxed and quiet holiday. Everything from the kitchen to the bathroom was in perfect condition and the bed extremely comfortable. I've been to many Airbnb's before but this was truly the best experience I ever had. I'd recommend everyone to come here and if I ever come back to Páros I'd stay there again any time. Thank you for everything, Zeta!
August 2019
Melissa